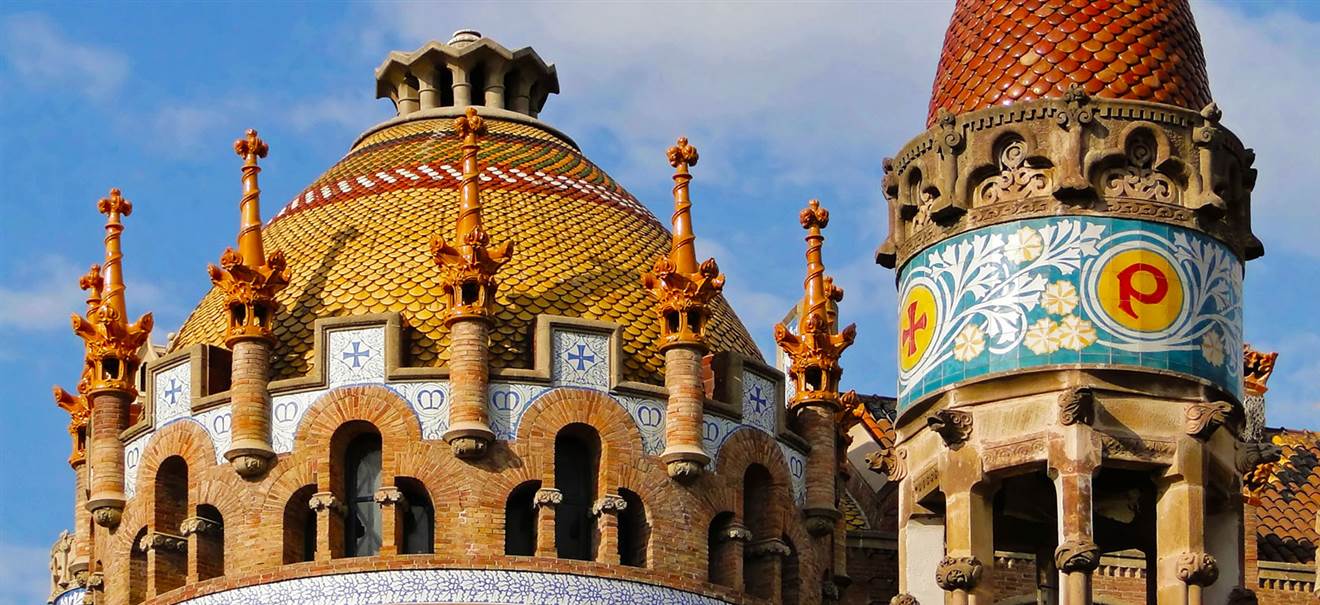 Hospital de la Santa Creu i Sant Pau
To product
Recinto modernista de Sant Pau
Near to Sagrada Família, you could find an art-nouveau gem, the Recinte Modernista de Sant Pau, UNESCO World Heritage Site. Sant Pau Modernist Site was designed by the architect Lluís Domènech i Montaner and built between 1905 and 1930. 
After housing the Hospital de la Santa Creu i Sant Pau (one of Europe's oldest healthcare centres) for more than eight decades, a restoration project commenced on the old pavilions in 2009. This process has restored the beauty of one of the iconic works of Catalonia's home-grown art nouveau, modernisme. 
Sant Pau, the world's largest Art Nouveau Site, is a place waiting for you to discover. The visitor programme invites you to learn about Lluís Domènech i Montaner's most important work and the outcome of one of the most significant restoration projects in recent years. In the Art Nouveau Site, the union of history and architecture carries us back to the early years of the twentieth century, when Barcelona was undergoing its greatest phase of urban growth. The visit takes us on a journey through the evolution of one of the oldest medical institutions in Europe, showing how the Art Nouveau complex was designed and built and explaining its current use as an internationally acclaimed centre for knowledge. 
The tour begins in the exhibition space. A video and interactive table will introduce you to the importance of the monumental ensemble as a heritage and artistic landmark. You'll visit the gardens which are reached through a network of underground tunnels. In the gardens you'll be able to appreciate the beauty of the exteriors of all the buildings. Finally you'll visit the different pavilions where you'll be able to imagine how the patients from this former hospital felt. 
You can also choose Audio guided tour, that is available in English, Catalan, Spanish, German and Japanese.

Opening hours:
From April to October:
Monday - Saturday: 10:00 - 18:30  
Sunday and Holidays: 10:00 - 14:30  
From November to March:
Monday - Saturday: 10:00-16:30  
Sunday and Holidays: 10:00 - 14:30 
Notes: 
Free entrance for children from 1 to 11 years old
Free entrance first Sunday of each month
Buy your ticket online and skip the line!
-