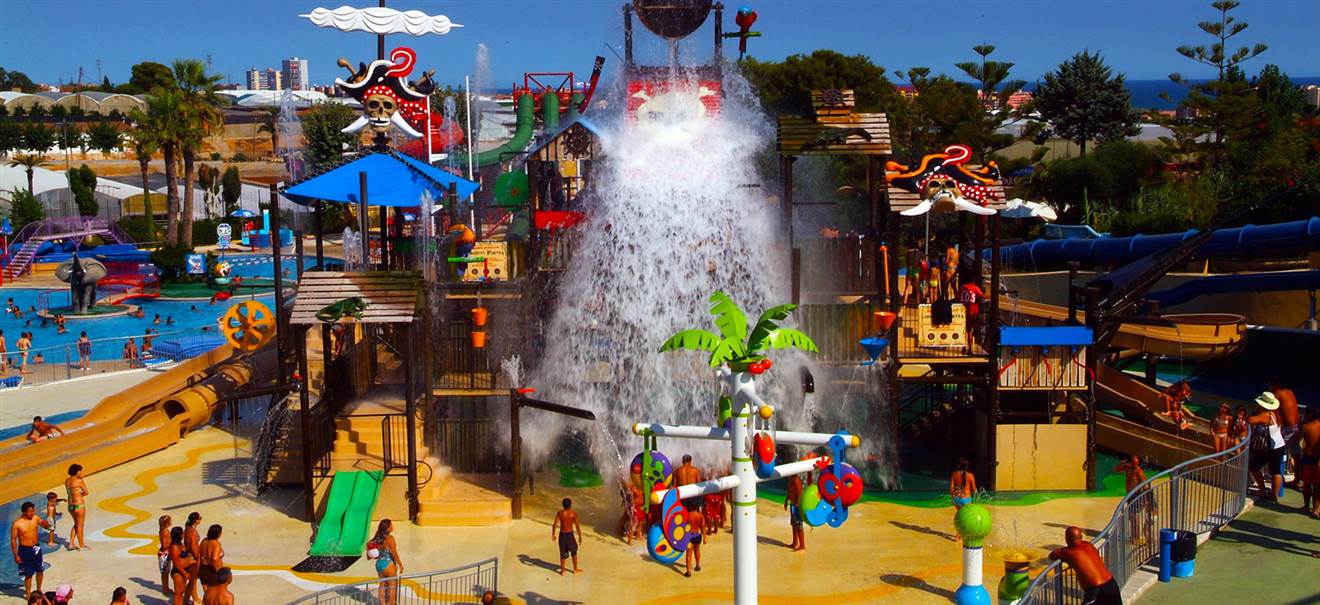 Isla Fantasia - Water Park
To product
Just outside of Barcelona is the oasis ISLA FANTASIA. The water park has more than 15 slides, a wave pool and several artificial beaches.
Isla Fantasia offers a list of amenities for the whole family. You can take meals in the cooler picnic areas and escape the city while enjoying the Mediterranean sun.
Whether you want to slip with friends in the "Multipista", get in "Espiral" dizziness or get an adrenaline rush in the "kamikaze" - you can spend the whole day climbing the stairs and sliding down one of the amazing waterslides! Alternatively, you can also go to the pirate ship to cool down, where there are lots of great water features. 


Opening hours
(5th of June -  10 th of September):
June & September: daily from 10:00h to 18:00h
July & August: daily from 10:00h to 19:00h
Extra Activities free of charge:
Aquasound Poolparty: 6th/13th/20th/27th of July, 3rd/10th/17th/24th/31st of August – 14.00h – 16.30h
Family Night Experience: 29th of July and 26th of August – 20.00h – 0.00h

Address:
Finca Mas Brassó s/n. | VILASSAR DE DALT (Bcn)
You can get there by car, Metro or train.
The Park is closed on the 9th of July and 15th of August