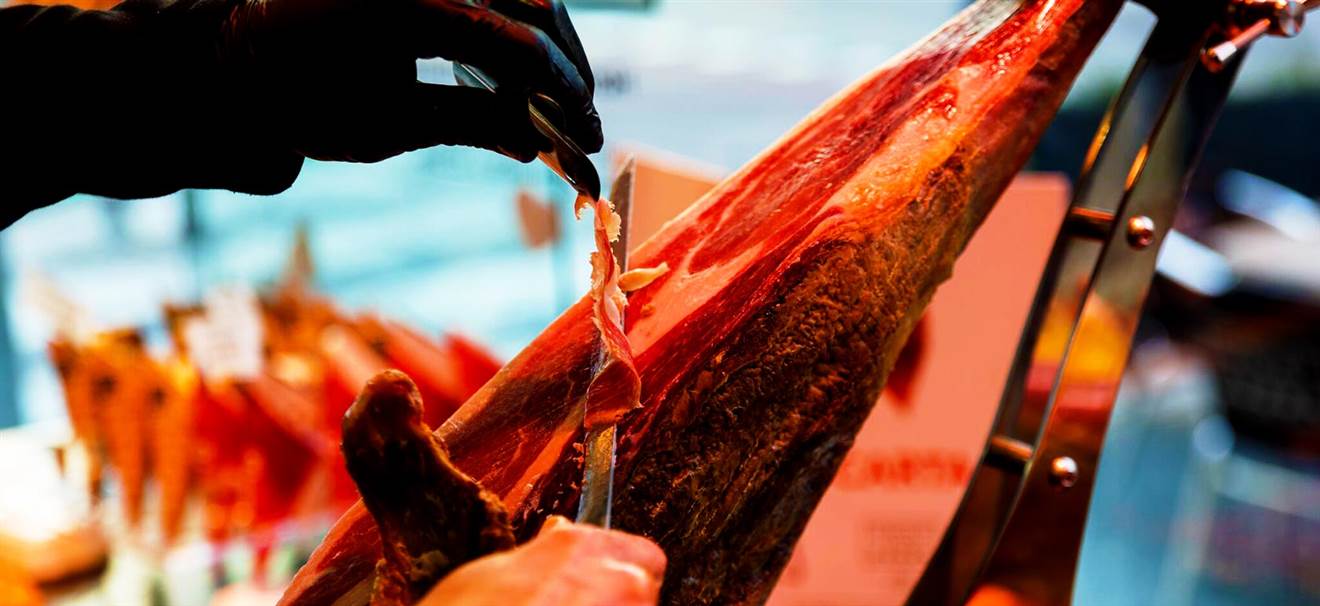 Jamon Experience (close to Sagrada Familia)
To product
Plunge yourself in the world of jamon at Enrique Thomas
It all began about 40 years ago when Enrique Thomas opened a small Jamon stall in the "La Salut" market in Barcelona. This businessman always had an ambitious goal in mind, he wanted to make the world discover this amazing product: Jamón. After gaining a lot of experience, there are now more than 100 stores open worldwide and an online shop. 
When entering the shop, you will discover an entirely new world. You will be able to find all types of jamón available and in all possible formats.  Jamon is almost a national icon and it occupies a proud place on the menus of almost every restaurant in Spain. So what are you waiting for? When visiting Barcelona, a trip to the Enrique Thomas shop is an absolute must see and a place where you can let your taste buds go wild!
Why is it unique to have lunch there?
The shop is close to the Sagrada Familia. So after enjoying this culinary adventure, we advise you to go discover Barcelona's main attraction. 
It is not easy to find good places to eat nearby the Sagrada Familia (there are a lot of touristic places)
Great quality of food, with the best hams
What is included in the lunch?
A mix of olives
Mini Patatas Bravas
You will be tasting 3 different types of Jamón (Reserva+Iberico+Iberico de bellota)
Pan de Coca
Drink (You can choose from: water, wine, beer or a soft drink) 
Coffee
Why book in advance?
- It can be very busy, since it's so close to Sagrada Familia
- This is a special menu, created especially for you
 
How does it work?
It is very simple. Just select the date when you would like to enjoy this delicious meal. After making the booking, you will receive a voucher (valid the entire day). During the day, just go inside whenever you want and present the voucher. 
Location:
Carrer Marina, 261
08025 Barcelona
Nearest Metro: Sagrada Familia
Opening Hours:
From Monday to Friday: 9.30 AM - 10 PM
Saturday - Sunday : 10 AM - 10 PM