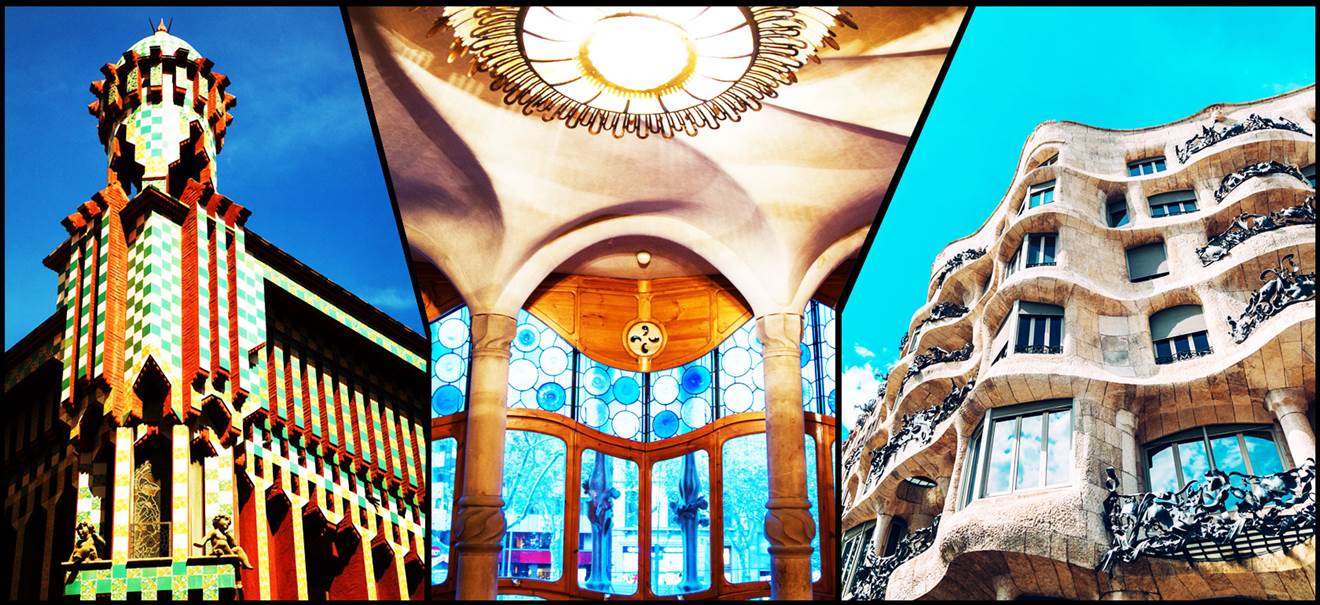 The 3 houses of Gaudi: Direct entrance to Casa Batllo, Mila and Vicens!
To product
These museums are the highlights when it comes to the residences gaudí created for wealthy families in Barcelona! Combine the top attractions Casa Batllo and Mila (La Pedrera) with the recently opened (for public) and hidden gem of Gaudí: Casa Vicens! 
The museums are closely located together which makes it possible to visit them all in one morning/afternoon
At the end of the 19th century and at the beginning of the 20th century Casa Batllo, Casa Mila and Casa Vicens was build by the famous architecture Gaudi. Nowadays these buildings are icons in the city because they are so unique and creative.
Casa Batlló
The colourful Casa Batlló, a house from the 19th century renovated in the well-known modernist style, is one of many masterpieces of Gaudí in Barcelona. The interior of the house is just as exceptional as the exterior of the building. The building has become a famous landmark in Barcelona and is open to the public. The Casa Batlló was awarded the 2004 Europa Nostra Award for the Conservation of Cultural Heritage and was inscribed on the UNESCO World Heritage List in 2005. Undoubtedly worth a visit.
Casa Mila
Casa Mila or 'La Pedrera' (meaning 'stone quarry' in Catalan) was built between 1905 and 1910 and was declared a UNESCO World Heritage landmark in 1984. Casa Mila is one of the most remarkable works of Antoni Gaudí. The eccentric design is inspired by his love to nature. Along the exterior of the building, the irregular balconies give the impression of a series of waves. The upper floor, the attic and the extraordinary rooftop are open to visitors. Drawings, models, photographs and videos are used to portray the life of the great Gaudí, his historical and cultural context, and the artistic values and technical innovation of his work.
Casa Vicens
This is the hidden gem of Barcelona that every person should see. It recently opened and the architecture will blow you away. He totally invented a new style and a new start in his career.
What is included?
Tickets Casa Batllo including a Videoguide in your language
Skip the line tickets Casa Mila including an audioguide in your language
Skip the line tickets Casa Vicens
Why should you book the Gaudi Pass online?
You will save money!
Barcelona is all about Gaudi, get to know the best highlights of Gaudi
Batllo, Mila and Vicens are extremely close together
How does it work?
All museums work with a timeslot to distribute the amount of tourists in the museums. After your reservation you can inform us which times and dates you want to visit them all.