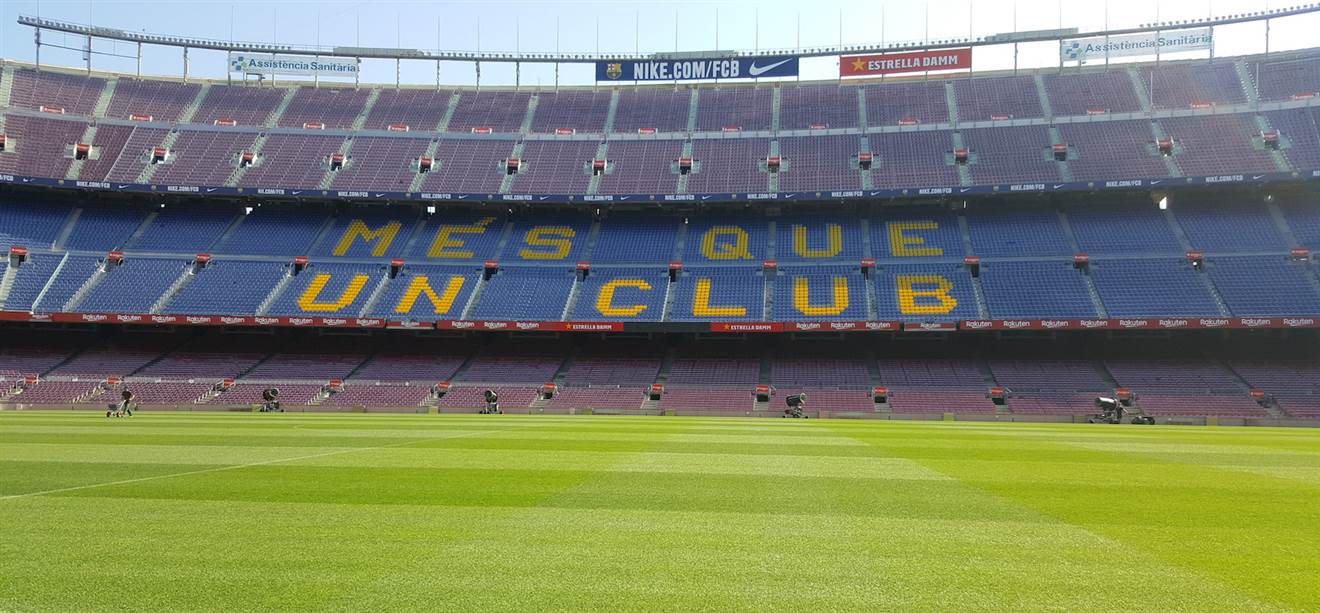 Messi and F.C. Barcelona secrets
To product
This 2 hour experience at Camp Nou has been specifically designed for the families, whether they like football or not. Developed by a sports journalist who has seen more than 250 games at the Camp nou, You will learn why the Barça is so important in the life of the citizens of Barcelona, why Messi is more than a player for the F.C. Barcelona socios, and you will never ever see a football game the same after the visit.
You will visit the Museum, the stadium, and its surroundings. You will discover the behind the scenes of the F.C. Barcelona and what really happens on match day. You will walk in the path of Messi thanks to the photos and videos exclusively chosen for you. You will get to know more about the history of Barcelona trough full of anecdotes, because Barça is "more than a Club". And you will feel like a player while entering on the field representing your own team!
At the end of the tour, plan for at least an extra half an hour, so you can make another loop on your own in the trophy gallery, the stadium and the megastore, as we will focus mostly on the highlights during the experience.

Main Features:
Learn the routine of Messi and his teammates on match day through photos and videos
Discover the history of Barça and Camp Nou and how they are related to the history of the city of Barcelona.
Get to know the mind games of F.C. Barcelona to have an advantage on their competitors.
Enjoy photos and video exclusively chosen for you by a sports journalist.
Photograph yourself with the Champions League, the Golden Shoe, and the Ballon d'Or 
Language:
English
Included
Tickets for the entrance to the Camp Nou Experience
Experienced guide 
Not included
Foods or drinks
FC Barcelona merchandising
Tips or gratuities

How does it work?
Choose the date in which you want to take the tour. The tour departures in front of the Camp Nou stadium, on the voucher you can check the exact point. The voucher that you will get is not you're an entrance ticket to the Camp Nou Experience. The guide will lend you the tickets for your entrance. 

Departure location
-In front of the Camp Nou Experience (after your reservation you will get a voucher with the exact departure location)
-Metro to Maria Cristina L3 or Collblanc L5.
Departure time
11 am on Thursdays and Sundays
*The provider of this tour gives 0.4% of the turnover to the FC Barcelona Foundation