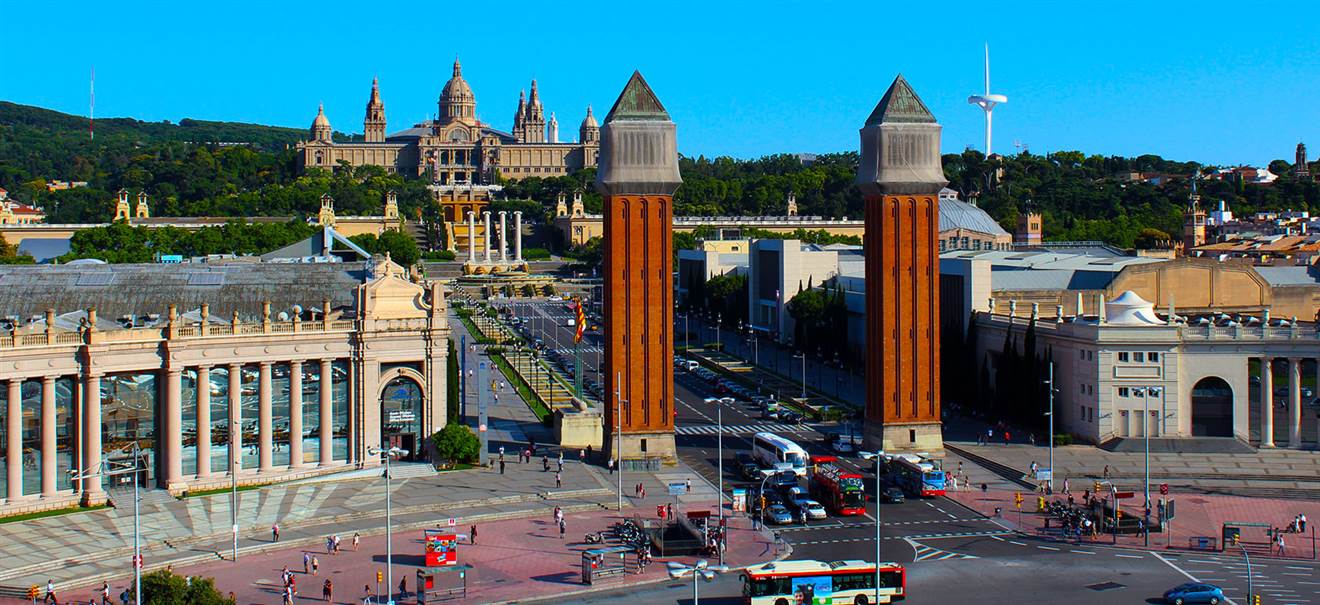 The Montjuïc Guided Walking Tour
To product
Visit Barcelona's magic hill & enjoy the magnificent views over Barcelona!
The Montjuïc (also known as "the Jewish Mountain") is a hill that overlooks Barcelona and is home to different touristic attractions such as the famous Magic Fountain, beautiful botanical gardens, the Olympic Stadium and different museums such as the Fundació Joan Miró. Visiting this hill is definitely worth it and something you can't miss during your stay in Barcelona!
Let our experienced and specialized guide take you to for a guided walking tour up to the magic Montjuïc Hill. The tour starts at Plaza Espanya, from where you have an amazing view on the famous Magic Fountain, on the foot of Montjuïc, with the impressive MNAC museum behind. Walk up the Montjuïc, while our local guide gives you insights about the history of the Montjuïc hill and gives you information about places you have to see during your stay in Barcelona. Once arrived on the Montjuïc, it's picture time! Make sure that you have charged your camera battery before you will join the tour because the views over Barcelona from the hill are stunning! Enjoy the view over Barcelona from different lookout points while listening to one of the talented guitar players, who are usually playing throughout the day. 
Our Montjuïc Guided Walking Tour is offered 2 days a week in different languages. Our tours are being offered in small groups, keeping the experience more personal, friendly and fun for both group and guide.
You will receive your voucher by email!
Departures
2 days a week (Wednesday & Sunday) starting from our meeting point at Plaza Espanya in front of the elevator outside of the shopping mall Las Arenas (Metro Lines L1, L3 & L8, Metro stop Plaça Espanya). Please make sure that you will be on time and to bring your voucher!
Languages:
English & Spanish 

 

Wednesday & Sunday, late afternoon

French

 

Wednesday & Sunday, late afternoon

German

 

Wednesday & Sunday, late afternoon
Duration
+/- 1,5 hours
Minimum participants
2
After your booking, you will receive your voucher by email! An exact time slot will be given after your reservation.
Would you like to book a private tour with your family, group of friends or business relations or would you like to book our Montjuic Guided Walking Tour for a big group? For more information, please send us an e-mail at: [email protected].