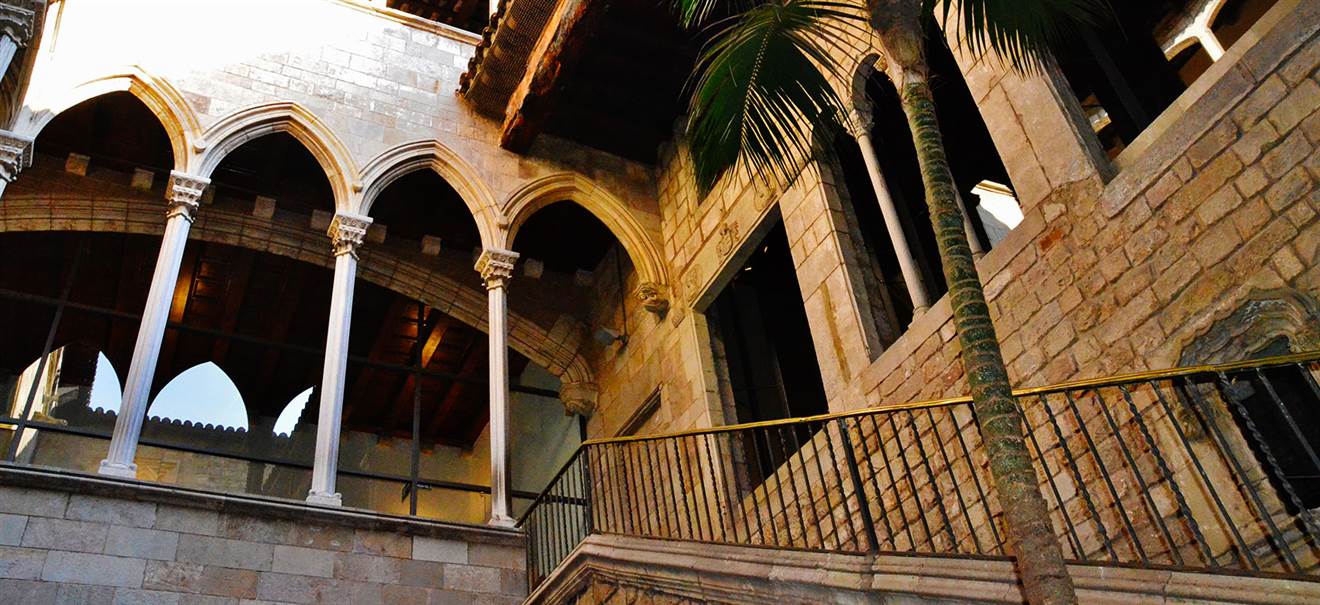 Picasso Guided Walking Tour
To product
Let an experienced, licensed local guide take you into the footsteps of Pablo Picasso.
During the Tour, your guide will take you along places such as the famous Els Quatre Gats Café and Carrer Avinyó, where the genius artist lived and worked. The guide will share information about the fascinating life and career of Picasso. In addition, the guide will take you into the Picasso museum in which you can spend additional time at your leisure after the tour.  
The Picasso Guided Tour is offered multiple days a week in different languages. The tours are being offered in small groups, keeping the experience more personal, friendly and fun for both group and guide.

Languages:
| | |
| --- | --- |
| English:  | Wednesday and Friday |
| | |

Departures:
From the meeting point in front of Hotel Olivia Plaza at Plaza Catalunya. Please make sure that you arrive on time and to bring your voucher and ID!
(There will be no Picasso tours on January 1st, April 1st, May 1st & 20th, June 24th and December 25th & 26th)
Duration:
1,5 hours (Approx.)
After your booking, you will receive your voucher by email! The entrance ticket for the Picasso Museum is included in the price.
Would you like to book a private tour with your family, group of friends or business relations or would you like to book the Picasso Guided Walking Tour for a group with more than 9 people? Than contact us! The private and customized Picasso Guided Walking Tour includes a private guide and entrance tickets for the Picasso Museum. 
Buy your ticket
on Ticketbar
Get your ticket
via e-mail
Show your ticket
on your phone
20 reviews
Today's quote
What a fantastic guided tour we had initially through the streets of the old town to give us a sense of the time and place. Then a very thorough guided journey through the Picasso museum. Altogether we were with our guide (Ariana???) for about two and a half hours!!! She is extremely knowledgeable and enthusiastic about history, art, Spain and managed to enthuse us too. We would definitely recommend that you take this trip. We learned a lot, especially about Picasso's early life which was fascinating as the focus always tends to be on his later cubist works. It was great to be in a small group of five too as the whole event was very personalised.
Reviews of Picasso Guided Walking Tour
20 reviews
5
Spent my last Saturday on doing this tour. It was a great way to end my stay in Barcelona! Loved it! Thanks, Chris
4
Amazing!! Very well organized, highly recommend. Cristina
5
I am the true fan of Picasso work. It was my second time in the Picasso Musuem, this time I went with the guide and that was the best decision! The guide told about interesting facts I havent known before. Truly recommended tour!
4
Picasso Museum is must see in Barcelona. The tour was perfect! Joanna
5
I really enjoyed the tour. The guide was perfect! I get know a lot of interesting facts about life of Picasso. I recommend!
5
Sometimes it's very difficult to find a good guided tour but this was great! Complete in everything, it deserves all the five stars!