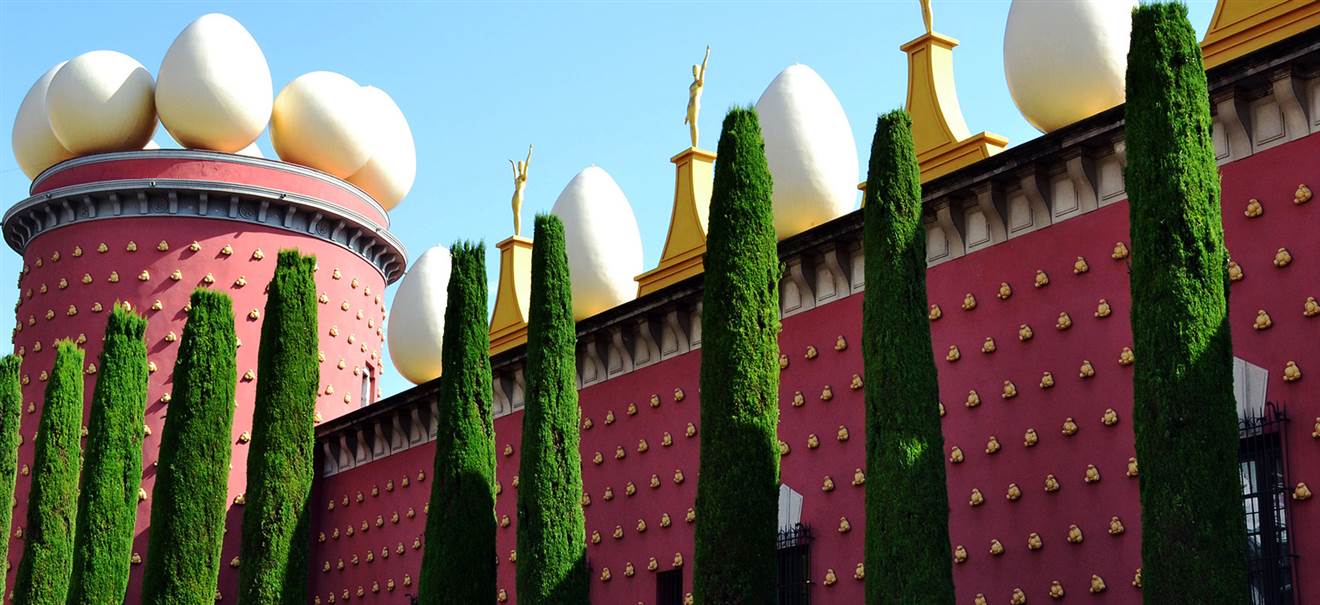 Dali Museum Guided Tour (Private)
To product
Buy your tickets online and skip the long waiting line!
Inaugurated in 1974, the Dalí Theatre-Museum was built upon the remains of the former Figueres theatre. It contains the broadest range of works spanning the artistic career of Salvador Dalí (1904-1989), from his earliest artistic experiences and his surrealist creations down to the works of the last years of his life.


The different collections managed by the Gala-Salvador Dalí Foundation include all kinds of works of art: painting, drawing, sculpture, engraving, installation, hologram, stereoscopy, photography, etc., up to a quantity of some 4,000 pieces. Of these, some 1,500 are on show in the Dalí Theatre-Museum Dalí of Figueres.


The Dalí Theatre-Museum of Figueres offers a unique experience of being able to observe, live and enjoy the work and thought of a genius. As Dalí himself explained: "It's obvious that other worlds exist, that's certain; but, as I've already said on many other occasions, these other worlds are inside ours, they reside in the earth and precisely at the centre of the dome of the Dalí Museum, which contains the new, unsuspected and hallucinatory world of Surrealism."


The Dalí Theatre-Museum has to be seen as a whole, as the great work of Salvador Dalí, for everything in it was conceived and designed by the artist in order to offer visitors a real experience of getting inside his captivating and unique world.


What can you expect?
Skip the line entrance to the Dali Museum
Experienced and officially licensed guide (English)
Visit to the most outstanding works on exhibition
The name Dalí Theatre-Museum covers three differentiated museum spaces, The Theatre-Museum itself, The group of rooms resulting from the progressive enlargements of the Theatre-Museum and The gallery Dalí.
Information:
Tour is available in English
The tour departures at 15.30h. (Find more information about where to meet on your voucher) 
The tour takes 1,5 hour
Location:
Gala-Salvador Dalí Square, 5
E-17600 Figueres
Entrance: Gala-Salvador Dalí Square, 5
Exit: Mª Àngels Vayreda Street


Closed on:
1 January and 25 December.
Every Monday between 1 October and 31 May, except on 7th, 14th and 21st April.
From 1 June to 30 September open every day.
Buy your guided visit online and skip the line!