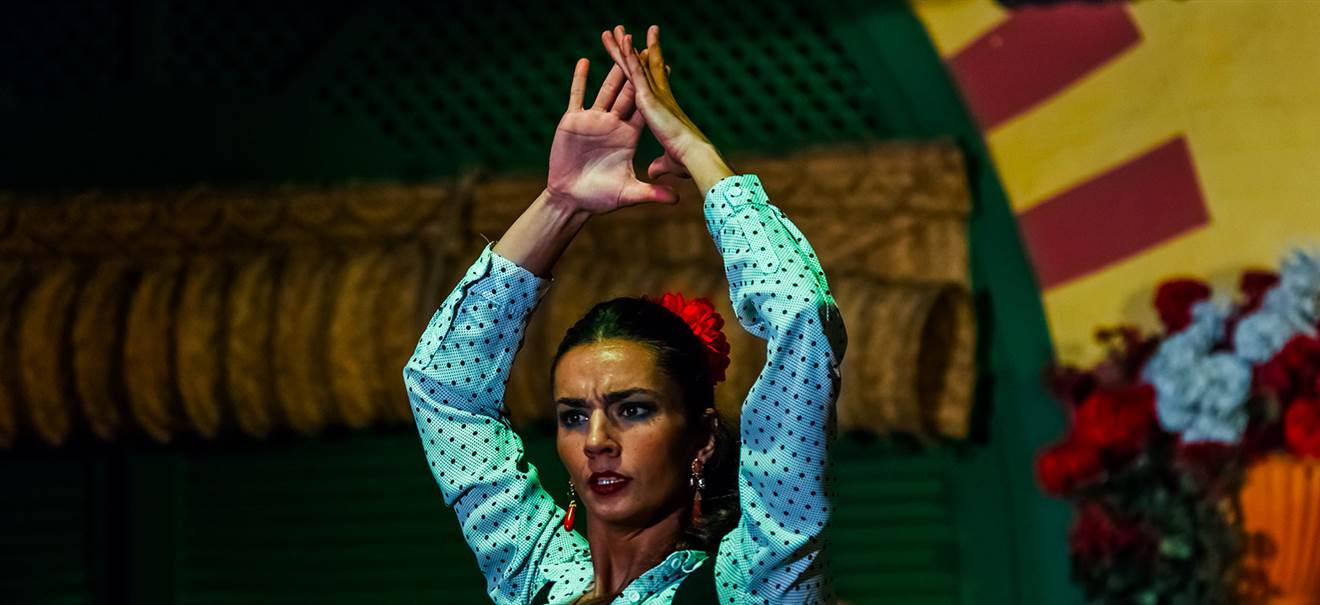 Flamenco show City Center
To product
At the heart of La Ribera neighborhood, Montcada Street is a testimony to the expansion of a city where, in the XVI century, palaces and residences of the most notable families of the city were nestled in. And, without a doubt, the Dalmases Palace is one of its most important examples.

This gorgeous palace of baroque influence is a testimony of the artistic, politic, and cultural life of Catalunya.

Continuing with this tradition, today this palace offers visitors a unique space, isolated from the busy streets outside. Just crossing the courtyard, and seeing the impressive baroque stairways, one feels a peaceful and classy ambient.

Inside, every day, the visitors can enjoy the excellent Flamenco Show with great artists who represent the important tradition of Flamenco in Barcelona. "Cante" (singing), guitar, "bailaor" and "bailaora" (a couple of dancers) and many more! The atmosphere is unique. The public feel very close to the artists:  The power of flamenco, the strength of its performers, the beauty of the place make this show unforgettable.

One drink included.



Address:
Palau Dalmases
Montcada, 20
08003 Barcelona
Metro Line 4, Jaume I