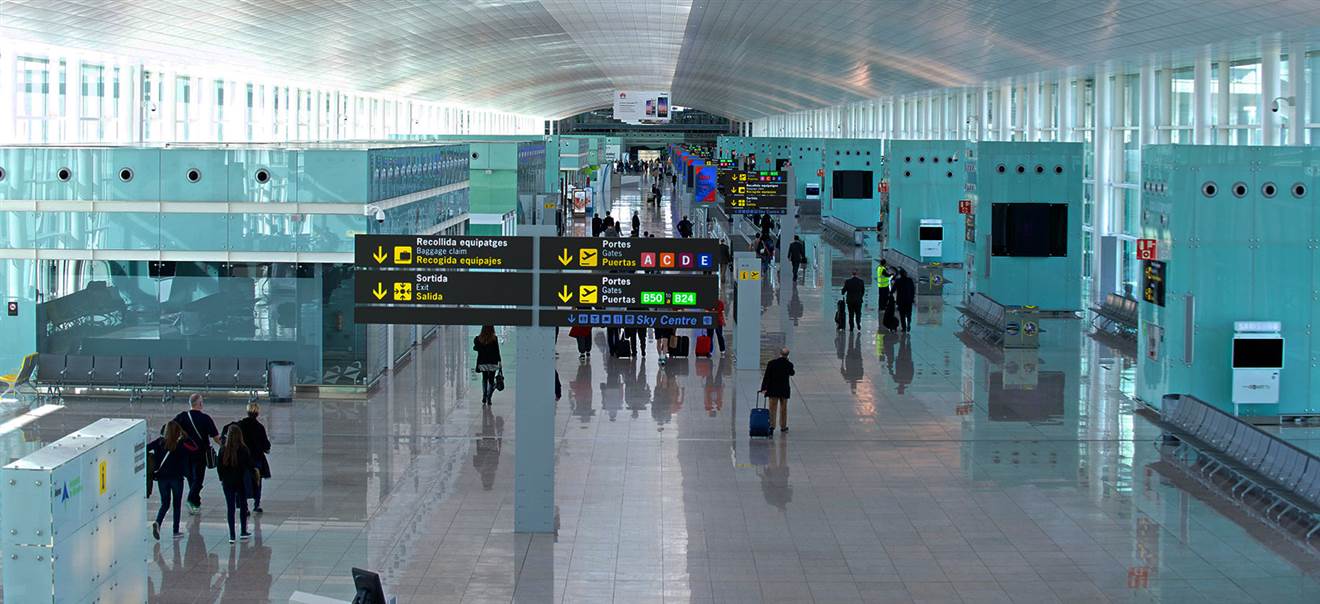 Taxi Barcelona Airport - Hotel
To product
Taxi´s in Barcelona is a complicated matter when you did not booked them in advance. The Barcelona Airport is one of the most crowded airports in the world. Even though the distance to Barcelona City Centre is not that far transportation to your accommodation is necessary. There are multiple way to get to your hotel but the taxi is the most comfortable one to start your trip.
With this Airport Private Taxi offer you will be picked up from the airport with a sign with your name on it, brought to the taxi, your luggage will be stored in the back of the car and you will be brought to your hotel in a easy and relax way. 
With an online booking, you can avoid long waiting in taxi queues. As soon as you arrive, your driver will be waiting for you with a welcome board and your name on it. Enjoy the comfort of a private transfer, which means that you will not share a car with anyone apart from your booking. The cars are maximum 5 years old, drivers are elegant and helpful in order to make your ride as much enjoyable as it can be. Make your transfer also a part of your journey from the moment you arrive in Barcelona.
How does it work?
 Make a reservation for the date you will arrive at the airport  and the driver (who will welcome you with your name on it) will bring you to your hotel or accommodation 24 hours a day. 



After the booking process we will ask you to fill in the following information:
Address of accommodation (hotel name)
- Flight number
- Arrival time 
- Arrival Terminal
- Mobile number
Frequency:
Departures 24 hours per day 
Important to know! The taxi can only transport 3 persons. When you are with more than 3 persons you need to book more taxi´s.
Reservation fee is included in the price.